5 Credit Considerations Before You Apply For A Home Loan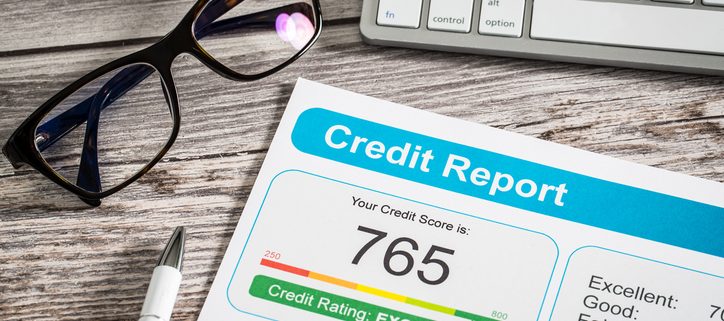 When you begin applying for a new mortgage or choose to refinance your existing home loan, you should build a plan to manage your credit throughout the mortgage process. 
Lenders like to know that borrowers are likely to repay the loans they take out. This is why lenders take a careful look at an applicant's credit. 
Any plan to manage your credit begins with understanding how your credit impacts your mortgage. A credit score above 670 is considered Good, Very Good or Excellent. Though the difference in these credit categories is about 50 points, that is enough to change the range of interest rates available to you. The lower your credit score, the higher your base interest rate will be. 
Many factors impact your credit score, and there are a few things that you can do to mitigate the damage as you start the home loan process.
Guiding You Home
Complete our Quick Start Form and we'll connect you with a loan officer that matches your specific needs. They'll provide a free consultation and guide you through every step of the loan application process.
1. Pre-Check Credit Reports
Before even starting the home loan application process, you should check your credit report to see what appears. (If we're being honest, you should monitor your credit even if you're not applying for a home loan.) 
When errors come up, pre-checking gives you time to have the mistakes corrected before applying for a loan. What kinds of errors are you looking for? Check: 
Accounts: Check that all of your open credit accounts (credit cards, car loans, etc.) are accurate and that you have proper attribution to each account (maybe you are reported as an owner on a card that you're really just an authorized user).

Balance: Make sure your balance information and credit limit info are up to date and accurate. Keep in mind that balances are reported monthly so they may not exactly match your most recent statement.

Derogatory: Check for reporting errors such as past due payments, collections, etc., that were not yours or were fixed but not yet updated.

Management: Have you tried to update information in the past, and it still needs to be corrected? Make sure that anything you've previously tried to rectify has actually been fixed.
When you find credit issues, knowing gives you time to fix them. You can pay down balances, add new lines to your report, or take other actions before applying for your new loan.
2. Know Your Credit Score
Part of checking your credit report is knowing and understanding your credit score. Your score is used to determine your viability as a borrower and your interest rate. 
As a rule of thumb: The lower your score, the higher your interest rate. Additionally, a score less than 620 will likely make it more difficult for you to be approved for a mortgage.
If you have a score you're not happy with, consider ways to increase your score. When you start your home-buying process with a plan, you build in time to recover your credit if necessary.
3. Manage Your Debt To Income Ratio
Mortgage lenders calculate a borrower's ability to borrow based on the debt-to-income ratio (DTI). Your personal loan officer will add up the proposed mortgage payment and your other debt payments and divide them into your monthly gross income. 
If you have too much debt or not enough income, you often won't be eligible for the loan you want. To manage this, consider your two choices:
Earn more money

Lower your monthly payments
Paying down credit cards is also a quick way to solve this problem.
4. Avoid Taking On New Debt
When you take on more debt while applying for a home loan, it can cause three issues that lenders notice right away:
The inquiry can drop your credit score

The payments can change your DTI

The lender might not feel good about you taking on more debt
The best way to avoid this is to make sure you aren't opening new credit accounts — like credit cards or car loans — during the mortgage process. 
Also, avoid big-ticket purchases that can lower the amount of money you have in the bank. Even if you feel like you can pay off your new couch or refrigerator immediately, it's always better to wait until your loan is secure to take on more debt.
5. Keep Your Accounts Open
It might seem tempting to close as many open credit accounts as possible (like that store credit card you opened during the holidays), but that's not the best idea before applying for a mortgage. 
When you close an account, you lower your available credit and may lower your credit and the amount of credit you have in use. Remember that part of your credit score is showing credit discipline and the ability to manage credit; all good things for a lender. An open credit card with a paid-off balance is better for your DTI (and your credit score) than a closed account, in most cases.