5 Insider Tips For Buying a New Home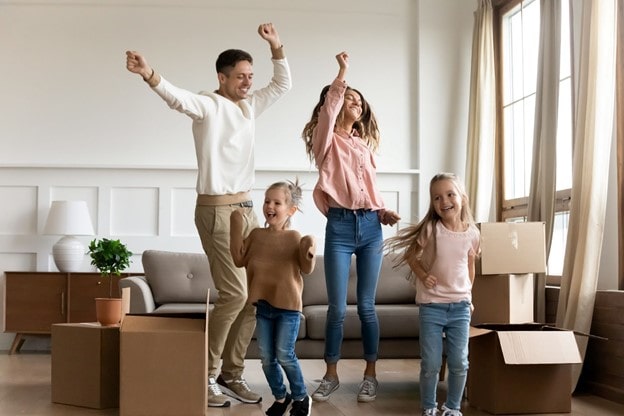 Whether your new home is your first home or you're an experienced buyer, a lot has changed in the process of finding and buying a new home.
Whether through changing interest rates or adjusting expectations during the buying process, homebuyers need a trusted source to learn the top insider tips to navigate their approach.
Being prepared isn't just the Boy Scout motto; it's essential for buying a house in a seller's market. 
Now is a great time to sell a house but not an easy time to buy one. Freddie Mac has estimated a housing shortage of around 3.8 million units, up from 2.5 million in 2018. Even though demand for houses is starting to cool slightly because of rising interest rates, the market's long-term changes usually happen gradually.
It'll take time to build the inventory supply and balance supply and demand. Buyers getting into the market should be ready to move quickly with a rock-solid offer. We talked to our top Summit Mortgage insiders, who have helped thousands of first-time and experienced homebuyers secure their dream homes, for their best advice.
Guiding You Home
Complete our Quick Start Form and we'll connect you with a loan officer that matches your specific needs. They'll provide a free consultation and guide you through every step of the loan application process.
1. Pre-Approval Comes First
Being unprepared for the overall cost is a mistake some first-time home buyers make. 
They start looking for houses with only a vague idea of what's affordable, then find a house and fall in love. They set up an appointment with a personal lender and discover the $500,000 house they want is more than $100,000 above what they can afford. 
Get pre-approved for a loan before you go house hunting. It can be emotionally draining to find out after the fact that you can't even afford to bid on your dream house.
2. Know Your Ideal Location
Nearly 18% of buyers expressed regret about their new home's location, according to a survey from Clever.com. Some reasons include a commute that is longer than expected to work, they didn't like the neighborhood, or their new address is on a street that is busier than they thought it would be. 
Be thoughtful about what type of neighborhood you want to live in. There are so many variables involved in a home purchase that it's impossible to get everything right. If you are unsure about your fit for a neighborhood, be flexible about how long you plan to live in your new home. If you consider your starter house as a five-year commitment, you can always adjust your plans if the neighborhood grows on you.
Other issues that surprise new homeowners are the hidden costs of owning a home. Property taxes will go up over time, not down. Maintenance issues, like maintaining the property and keeping the house up to date, are challenges that homeowners don't always anticipate correctly. 
For a house in good shape, expect to spend 1% of the total cost of the house to maintain it. For a $400,000 home, that's $4,000 per year or $333 per month. 
3. Be Realistic with Your Home Buying Expectations
Many home buyers in this market are learning that they will fail a few times before making a winning offer. A 2021 Opendoor survey found that 98% of first-time home buyers experienced rejected offers and persevered, with more than half making five or more offers before buying their first home. 
In a hot market where sellers might receive six or eight bids after their home is listed. Talk with your local real estate agent about the best strategy for making a winning bid. 
If your budget is tight for your dream home, consider offering specific concessions to the seller instead of negotiating the price. For instance, you might offer to pick up more of the seller's closing costs, or you could waive an inspection. 
A lucrative offer is worth it if you plan to stay in the house for a long time. If you plan to stay in a home or neighborhood for less than five years, you'll have to weigh your options more carefully about what you can afford.
4. Try to Use Conventional Loans
When you apply for a loan, your personal lender will provide you with all the loan options for which you qualify. Remember, your lender's job is to see you succeed and will only make recommendations, not promote one type of loan over another. 
However, in the current housing market, more sellers are attracted to conventional loans rather than Federal Housing Authority (FHA) loans and Veterans Administration (VA) loans. These loans require a more robust appraisal review related to health and safety concerns of the property condition and some additional paperwork and documentation for both the buyer and seller to complete the deal. 
Given a choice, a seller is more likely to opt for a private (conventional) loan over a government-sponsored mortgage. It's also essential to be pre-approved for your loan in this market. Talk to your personal lender about Summit's Seller's Choice Guarantee, which pays the seller if the pre-approval doesn't close according to the terms. Anything that speeds up the process to get to closing and eliminates ambiguity puts the buyer in a better position. 
5. Work with a Lender and Real Estate Professional You Trust
As a home buyer, your choice of lender and real estate professional is important. You want to find a personal lender who has your best interest at heart and is skilled in offering the best possible advice as rates fluctuate. Your lender should be able to account for your home-buying expectations and understand the market in your area. 
When you select a local lender, you partner with someone trusted by local sellers and their agents. In addition, you have an ally who is putting your best interests first because they have stock in community success. 
Your lender can provide advice and options about loans that suit your needs, situation and home expectations with the confidence that comes with knowing the neighborhood. They'll be with you every step of the way to help guide you through the waters of your home-buying experience.