First-Time Homebuyer Mistakes and How to Avoid Them
When you follow these eight first-time homebuyer tips, you'll make your first home buying experience go as well as possible. You'll also avoid many of the most common mistakes that can cause a deal to fall apart at the last moment.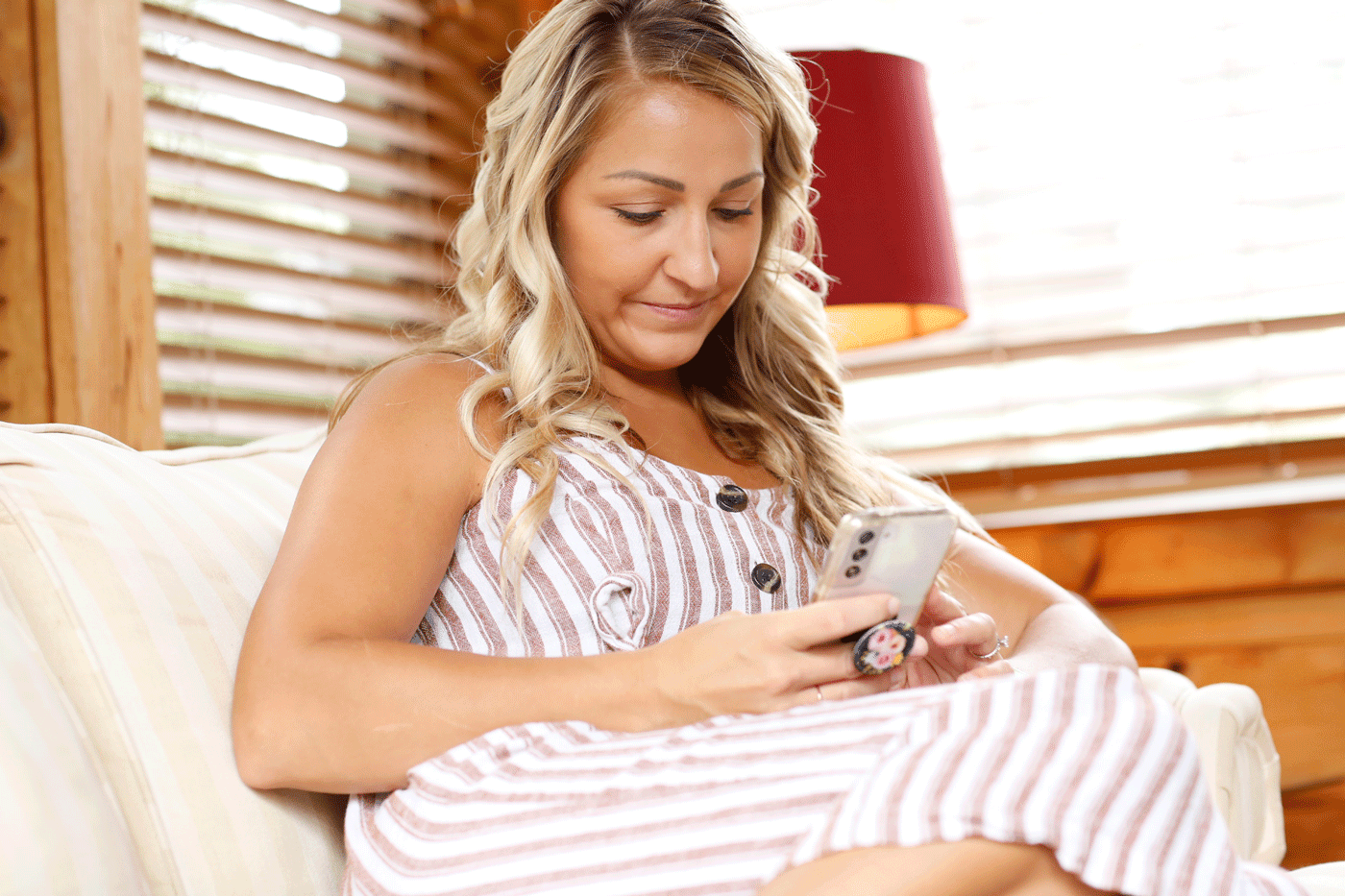 What First-Time Homebuyers Need to Know and How to Avoid Common Mistakes
Buying your first home can be a fantastic experience as long as you know the first-time homebuyer mistakes to avoid. Being a smart first-time homebuyer takes a little learning, a little effort, and a lot of self-control along the way.
Guiding You Home
Complete our Quick Start Form and we'll connect you with a loan officer that matches your specific needs. They'll provide a free consultation and guide you through every step of the loan application process.
1.Check and Correct Your Credit Report
Among the most common mistakes of first-time homebuyers is not knowing their credit score. So ask yourself, how good is your credit score? If you don't know, you need to find out before applying for a mortgage because it impacts the interest rate a lender offers.
After knowing your credit score, the next step is to get your credit report. Check it once, then check it twice to ensure everything is accurate. Lenders will scrutinize these reports when reviewing your loan application, so you should too. Any errors can cost you money or flat-out loan denial.
How do I check my credit report? It's easy, and it's free. You can request one free credit report each year from the three main credit bureaus: Equifax, Experian, and TransUnion. We highly suggest you get your free credit report from AnnualCreditReport.com, as this is the only source for free credit reports authorized by federal law. If you find any errors, take the proper steps to dispute them.
2. Find a Mortgage Before Finding Your First House
Shopping for your first home is exciting. Shopping for your first mortgage? Not so much. However, beginning with the right mortgage puts you on your way to avoiding disappointment.
In some cases, a mortgage program can impact the location or price range of the home you are considering. For example, if you intend to use a USDA loan, you'll need a home in an approved rural area.
A VA loan offers many advantages to veterans and surviving spouses. And an FHA loan is a fantastic program for people with a less-than-admirable credit history.
Often, home loan types have limits on the sale price of the home or the condition of the home. It's strongly encouraged that you review all loan programs available to first-time homebuyers. Don't make assumptions. This is a time when you need to ask questions — especially if you don't understand something — and get accurate answers. Doing so can save you thousands of dollars.
Align yourself with a mortgage program also lets you know your price range. No, not what you think you can afford, but how much a lender agrees to let you borrow.
The best way to understand your options and make key decisions is to work with a personal loan officer who knows you, the possibilities, and the area where you hope to buy your first home. You can also use a home loan calculator to start understanding how the home price, the amount of your down payment, interest rate and other fees can impact your monthly payment.
3. Know How Big to Make Your Down Payment
Your financial decisions won't end when you pick a first-time homebuyer mortgage program. You'll also have to decide how much money you will apply as a down payment. Of course, you'll need to pay the minimum amount outlined in the loan agreement. However, if you can pay more, you should. Here's why.
Since the start of the coronavirus pandemic, the amount of money that homebuyers under 40 are saving in advance has changed. According to a Real Estate Witch survey, more than half of millennials have less than $10,000 in savings. What does this mean? Because that figure has nearly tripled since 2022, when only 18% of the generation had less than $10,000 in savings, it means that more first-time buyers are putting less money into a down payment.
When considering your first home purchase, start by punching some numbers into a home loan calculator to discover how seemingly small changes can bring large savings.
The reason why is clear. The smaller the down payment, the bigger the monthly payment — and the more money lost to interest payments. However, there is no perfect amount to put down. More is always better, but if it takes more time to save up, the housing market prices and interest rates might increase, negating any additional savings. So the best advice is to pay whatever you can at the moment you are ready to buy. It might feel tight, but it will pay off in the long run.
4. Consider Paying Discount Points
There are two ways to lower your monthly payments. Most new buyers understand that a larger down payment will reduce a monthly payment. Most people, even those who have purchased multiple homes, probably don't know about buying mortgage discount points.
Mortgage discount points are fees paid upfront to lower your interest rate. The benefit is interest savings you accumulate over the life of the mortgage. For most home loan programs, that's 30 years of savings.
So, what's the better option for a first-time homebuyer? Should you buy mortgage discount points or make a larger down payment? Well, it depends.
Making a larger down payment immediately increases your equity and, in doing so, your total worth. Conversely, paying discount points is a longer play. It can pay off, but you'll need to work with a loan officer to do some math and determine when you'll break even. If your break-even point is eight years out, and you only intend to live in a home for four years, buying discount points isn't the right choice.
5. Buy A Lot, But Don't Spend Everything
Yes, many borrowers are incentivized to make the biggest down payment they realistically can. Yes, it might also make sense to buy mortgage discount points, too. So how do you balance that advice while trying to keep some money in the bank?
Buying your first home is not the time to empty the bank account. In fact, it's likely the worst time to empty your bank account. Your first week in your home will be a constant ritual of discovering things you need to buy — from silly stuff like vegetable peelers and light bulbs to expensive things such as a lawnmower or new door locks. And that's just the typical moving-in stuff.
You'll also need to prepare for the unexpected the best you can. A house is filled with items that will break without warning — essential things you can't live without for long, like a water heater, furnace and plumbing pipes. You need to have a cash reserve on hand so that you can make it right again when something in your house goes wrong.
So our advice is you should not increase your down payment or purchase mortgage discount points if it means tapping out your savings completely. How much you should have in savings is a broad topic, but consider this: a standard 40-gallon water heater is around $500, and that's without installation.
6. Don't Apply for New Credit Until the Sale is Final
There's a time gap between having your offer accepted and taking possession of your home. This period can last anywhere from a couple of weeks to a month or more. During this time, the last thing you want to do is apply for any form of credit or take out a loan.
Put this in big capital letters and hang it on your mirror. Do not do anything that can impact your credit score or your debt-to-income ratio. Your entire mortgage loan hinges on those two pieces of information. Even though your offer has been accepted, the deal can still fall apart if your financial situation changes before you sign the final paperwork.
While you wait, do not miss any regular payments, don't buy a new car, don't finance new furniture, don't even apply for a no-fee credit card. Instead, do everything you can to keep your financial situation status quo. 
After you close and take possession of the home, you can move forward with needed purchases but don't feel rushed. Take some time to adjust to your new situation and mortgage payments before committing to other payments.
7. Avoid Hiring Someone for Every Repair
Maybe you've never used a wrench, changed a light bulb or purchased a pipe, but you probably could. That means you should consider learning how to make simple home repairs and updates on your own. Doing so will save you countless dollars and hassles as a homeowner.
There are plenty of home repairs that are best left to professionals. But there are also many repairs you can make that will save you significant amounts of money. YouTube.com is an excellent resource for learning how to do basic jobs like installing a faucet, changing an electrical outlet or upgrading a thermostat.
All of those are relatively fast, easy and low-risk jobs that many first-time homeowners can do on their own. These projects are also a great way to determine if you have the skills and understanding to tackle more significant projects.
8. Plan for More Than a Mortgage Payment
First-time homebuyers expect (and often dread) the first mortgage payment. But the mortgage statement isn't the only new expense you'll acquire.
Owning a new home comes with many services, each with a price. Garbage, sewer, gas and electricity are usually consistent for all properties. Then there's broadband service and streaming entertainment fees. You may also have to pay homeowner association fees (HOAs), or you'll choose to pay for yard services like mowing, fertilizing or clearing out an underground sprinkler system.
Do your research, anticipate and look into the various services you need. Often, utility companies can give you information regarding the average neighborhood costs or, sometimes, specific address costs for the past year. Find out, be prepared and make sure the home you agree to buy is the home you can afford to live in.
Most importantly, be honest with yourself. If you come home every night and stream movies, don't pretend you can live without the internet in your new home. It's OK to cut a few corners, like going out for dinner every night, but you won't be happy removing all your little joys to make a monthly mortgage payment.
Your Personal Lender Will Help You Avoid More First-Time Homebuyer Mistakes
We hope you learn from these eight must-know first-time homebuyer tips and advice. We can't guarantee a perfect experience, but an ounce of prevention is always worth a pound of cure. 
Of course, the best way to prevent issues is to work with a professional at the beginning. Fill out our Quick Start Form to connect with a Summit Mortgage Corporation loan officer and get the answers you need to guide you home.