What Does My Lender Need to Know After Closing Day?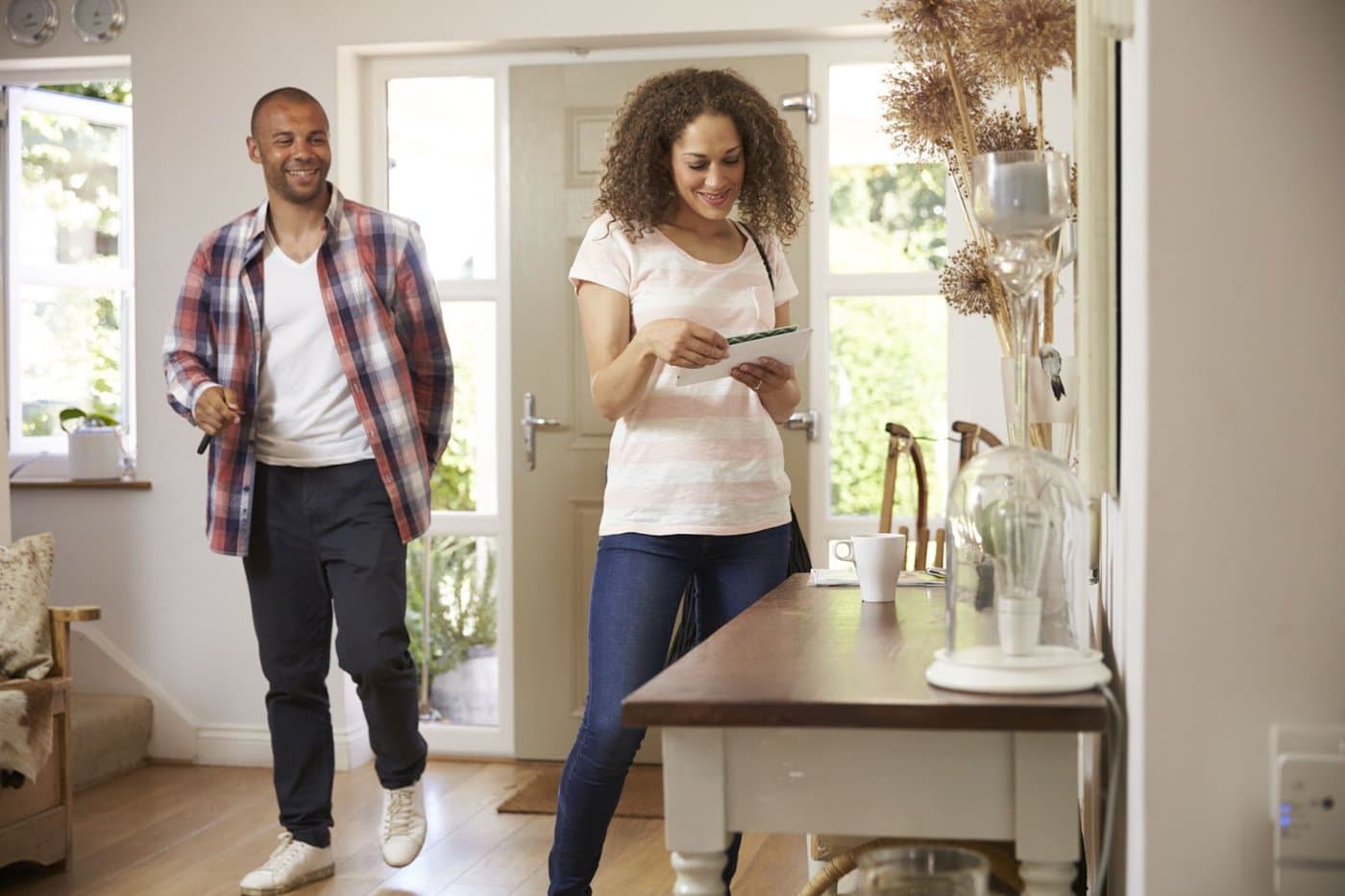 During your homebuying process, you'll have a close relationship with your personal lender. After closing day, however, your loan will be managed by a loan servicer who may or may not be the lender who assisted with your loan during the home buying process. Either way, the loan servicer will provide notice of their service along with contact options, online access, etc. and you'll want to make sure you keep in touch with them for post-close support of your home loan.
Occasionally, you may need to provide your loan servicer with additional information, such as updates to your homeowners insurance policy. Or circumstances related to your life or home may change that are important to convey to your loan servicer. Depending on the particular need, either your personal loan officer or the servicer of your loan can assist.
Following are six considerations about communicating with your personal lender or loan servicer after your mortgage closing day:
Guiding You Home
Complete our Quick Start Form and we'll connect you with a loan officer that matches your specific needs. They'll provide a free consultation and guide you through every step of the loan application process.
What to Expect from Your Lender at Closing
Before thinking about what you may need to share with your lender after closing, it's essential to know what to anticipate on closing day.
The mortgage closing focuses on the official funding of the home loan and the title transfer. The closing process mostly involves reviewing and signing real-estate transfer and loan documents detailing your financial obligations, insurance requirements, and homeowner rights.
As you leave the closing table, you'll receive copies of all the documents and your keys.
Employment Verification and Job Changes
While you're not required to disclose job changes to your lender after closing day, there are situations in which doing so could help you.
For example, if you experience a job loss or job change that affects your ability to make payments on time, your loan servicer can work with you or guide you to resources for help. If you choose to refinance after a couple of years in your new home, your  personal lender will assist and likely conduct a new employment verification as part of your financial evaluation.
Homeowners Insurance Changes
Most conventional home loans require minimum levels of homeowners insurance to help protect from damage to the home and property and to safeguard homeowners from personal liability for accidents that may occur on their property.
The types and extent of the required coverage vary based on the loan, state regulations, and other factors. Your loan servicer may occasionally ask for updated insurance information that reflects any policy changes or if they identify discrepancies between your existing coverage and coverage mandated by the loan terms.
The National Association of Insurance Commissioners (NAIC) recommends notifying your loan servicer as soon as possible when you change your homeowners insurance policy or provider. This is especially important if your insurance is paid through an escrow account. Giving your loan servicer advance notice allows them enough time to direct insurance payments to the proper provider at the correct changeover date.
Renting Your Home After Closing
Most conventional home loans expect that your home will be your primary residence for at least one year.
Meanwhile, different states and municipalities have different laws about rental and investment properties. If you know during the homebuying process that you may want to use the property for short- or long-term rentals, you should talk to your personal lender  about the proper type of loan.
If you decide after closing — or after living in your home for a few years — that you'd like to rent your property, talk with your loan servicer to review your loan terms and make sure that renting your home won't violate your contract. You may also need to add specific coverage to your homeowners insurance policy if you rent a portion or all of your home.
Home Renovations After Closing
Homeowners often want to personalize their new homes through improvements that range from fresh paint to interior remodels to add-ons like porches or sunrooms.
Notifying your lender about minor renovations — such as a new paint color, appliance upgrades, or window replacement — is unnecessary. But you should talk to your lender and check your loan conditions if the renovations would:
Change your home's intended use (such as converting a residential property to a rental property)
Also, remember that major home improvements could increase your property taxes and homeowners insurance rates.
When In Doubt, Ask Your Lender
Your personal lender is your partner throughout the duration of your mortgage.
If you don't understand aspects of your home loan as challenges arise or circumstances change, reach out to your loan servicer or personal lender depending on the need. Your lender can answer your questions or steer you to resources to help assure that you get all your mortgage questions answered.