What Do I Need for Mortgage Pre-Approval?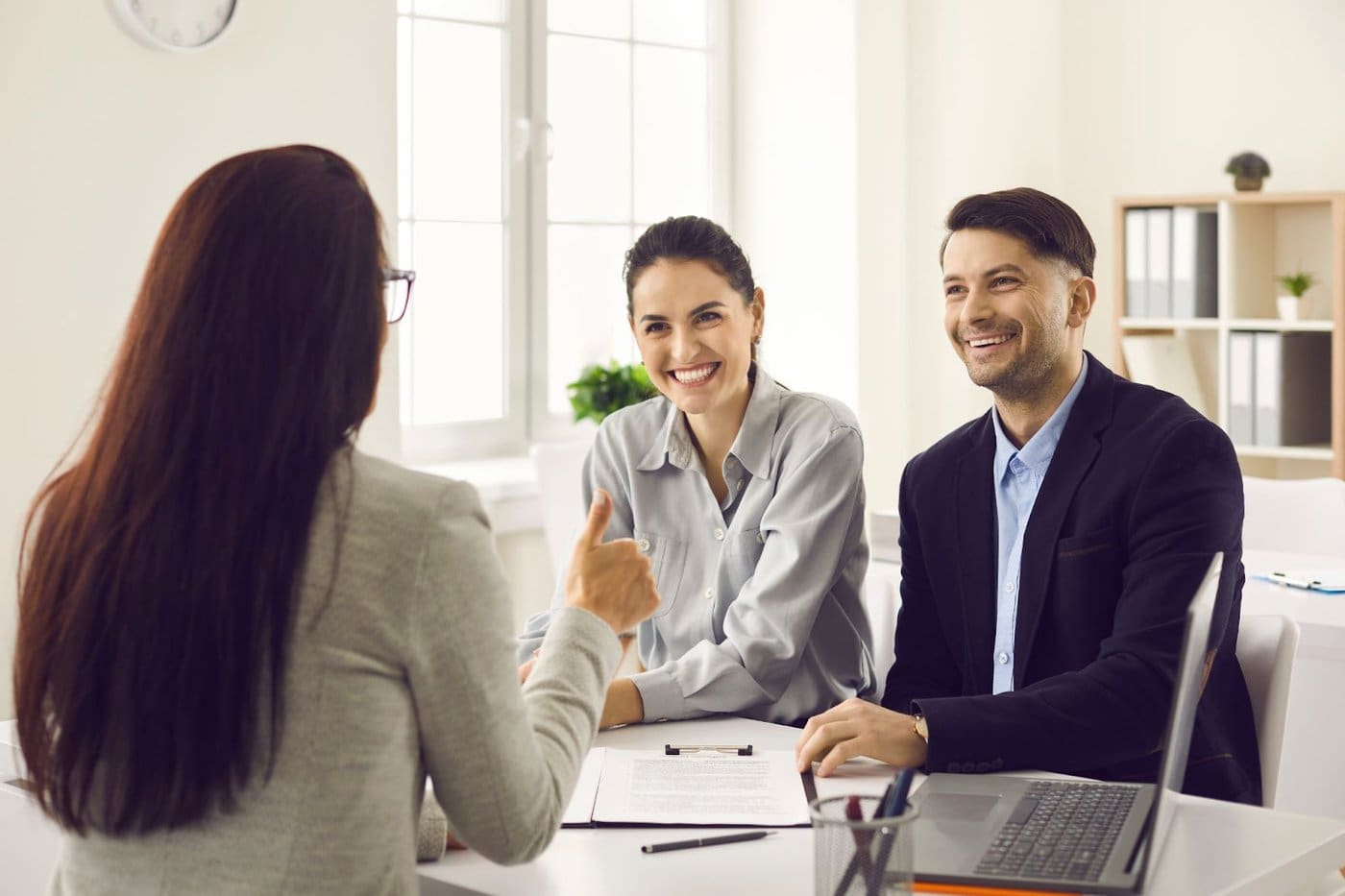 Before you start looking for your first home, you'll want to meet with your lender for mortgage pre-approval. This is an essential first step to secure most types of loans, including conventional, fixed-rate home loans.
A mortgage pre-approval is a document from a lender indicating that you have met the initial criteria to qualify for a certain loan amount. It's essentially a lender saying they expect to be able to approve a loan for you based on the information you've provided at that stage; however, it is not an offer or a guarantee. Depending on the mortgage company, the pre-approval will usually expire between 30-90 days.
In competitive housing markets, mortgage pre-approval is especially important and provides homebuyers with several great benefits. Pre-approval gives you an accurate maximum loan amount so that you know your target price range for your dream home, and it gives you an edge when you're ready to make an offer.
Before meeting with your personal lender for the first time, here are 10 things you'll need to gather to set the stage for a smooth, successful mortgage pre-approval:
Guiding You Home
Complete our Quick Start Form and we'll connect you with a loan officer that matches your specific needs. They'll provide a free consultation and guide you through every step of the loan application process.
1. Personal Identification
First and foremost, all borrowers must prove they are who they say they are.
You'll need a valid, current form of identification with your picture. This may include a driver's license or other state-issued ID, a passport, or a U.S. alien permanent resident card. If anyone is co-signing the loan with you, they'll need to bring an ID, too.
2. Social Security Card
Your Social Security card serves multiple purposes in the mortgage pre-approval process.
The card itself provides an additional level of identity confirmation. Your Social Security number is also needed to authorize a credit check, which lenders use to see your credit score and evaluate your debt-to-income ratio.
3. Income Verification
You also must provide proof of income that shows that you have a job or multiple jobs and is also used to determine your debt-to-income ratios.
You can bring physical pay stubs, electronic wage statements or other compensation documentation dating back two years. If you are self-employed, you can show any relevant business and personal bank statements and tax returns for at least the previous two years.
Be sure to include forms that show other income sources, like employment bonuses, disability payments or alimony.
4. Tax Records
Tax documents help lenders prove borrowers' income and debt-to-income ratios and create possible loan maximums for homebuyers.
You'll need to bring your W-2 forms or other federal wage statements from current and previous employers from the past two years. You should also gather copies of your prior two years' tax returns.
5. Bank Statements
Bank statements help prove that you have enough money for a down payment and closing costs; they can also indicate lending risks such as bounced checks, income instability or payments to undisclosed financial accounts.
Bank statements include those related to any current or recently closed checking and savings accounts. Your lender will tell you what time period they're looking for, from a few months to two years.
If you're self-employed, you can also bring statements from any accounts used for business purposes.
6. Investment Account Documentation
Lenders like to see a comprehensive view of a borrower's income, partly to set realistic purchase-price ranges and mortgage caps.
You'll want to bring proof of any investments that also add to your monthly or yearly bottom line. This may include a 401(k) or 403(b), mutual funds, IRAs, stocks, and bonds.
7. Monetary Gift Letters
If you have been gifted money from family members or others to use as all or a portion of your down payment, you'll be required to supply a gift letter that states the money is a gift and not a personal loan that must be repaid.
Different types of home loans have distinct rules about who borrowers can receive money from for down payments. For instance, some only allow monetary gifts from immediate family members.
In general, gift letters should include:
The donors' names, contact details and relationships with the recipients

The recipients' names and contact information

The cash amount of the gift and the date the money was or is to be given

Confirmation that the recipients are to use the gift money for the down payment

Explanation that the money is a gift and repayment is not expected

Authentication that both the donors and recipients understand how the money will be used and that the money is a gift
The gift letter should be signed by the family members providing the gift and you.
8. Rental Information and References
If you're renting during the homebuying process, you'll likely be asked for your monthly rent rate and the property owner's or landlord's contact information.
If you can, show documentation that proves you've made on-time rent payments. If you've been in your new place for a short time, find contact information for property owners or landlords from prior rental units.
9. Credit Report
Finally, there's one vital aspect of mortgage pre-approval that borrowers don't need to actively prepare or request: the credit report.
Lenders will only run credit reports when they have your other personal and financial data, and you have given permission to do so. That said, it's helpful to know your credit scores before you head into your mortgage pre-approval meeting, so you know you'll be qualified for a home loan or have time to resolve credit report errors or improve your credit score.
Starting the Mortgage Pre-Approval Process
Mortgage pre-approval is an important first step in the home-buying process, but it doesn't have to be intimidating or overwhelming. Pre-approval simply requires a little preparation.
When you're ready to initiate mortgage pre-approval, or if you have questions about what you need to bring for pre-approval, your personal lender can help. Your lender can clarify the precise paperwork you'll need to supply based on your optimal loan type and guide you through the process from beginning to end.